1-10-22 THIS WEEK: Everyday Vogue
January 10, 2022, 5:03 pm by MSP
Everyday Vogue
At MissusSmartyPants.com your Personal Profile membership gives you tasty tidbits of style advice. Since knowledge is power, MissusSmartyPants wants YOU to feel empowered and confident. MSP wants you to totally "own" your brand of style! A big part of that is dressing well when casually dressed. Casual style stumps many women and they often feel sloppy instead of chic and confident. But it doesn't have to be that way. You can look everyday vogue while dressing casually-it's my job to show you how!
Ah-ha! It's a lightbulb moment when you suddenly "get it". Thanks to MissusSmartyPants, you'll have lots of these lightbulb moments with your style. Putting together stylish casual looks (based on your body type) will energize you like nothing else.
Find out how to dress "Everyday Vogue" with MSP's help. Create looks that aren't boring or sloppy, instead they improve your self-confidence!
No matter age, shape, size, or your unique body proportions...
Nothing feels better than amazing style!!!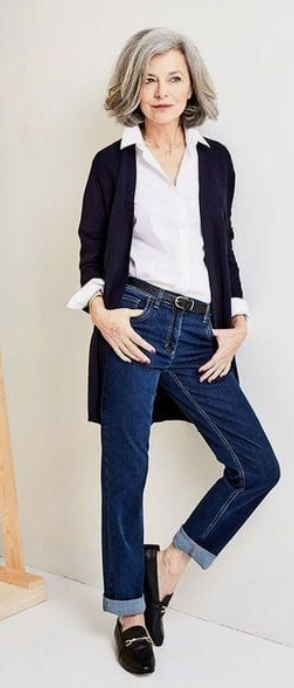 Get your style started today with a MSP Personal Profile!
Pick the one just right for your body type!
---
17 Years of MSP!
Thank you all for your years of support :)
Here's what MSP SYSters have to say....READ MORE
---
MSP's Weekly Style Mission
This week: Grab a piece from your jewelry box you never wear. Now, take it to your closet and create an outfit using it to inspire your look. You can match it to your jacket, or choose a pleasing color to wear it with. It's all up to you how you figure out how to wear this piece of jewelry.
How would you wear this brooch...even on a casual day?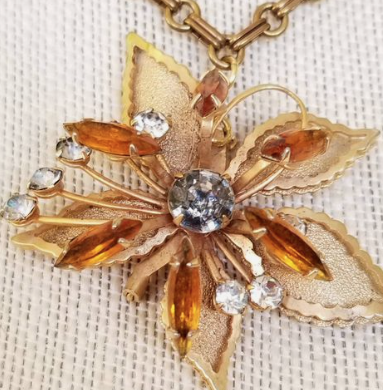 Love, Leslie MSP
P.S. Even a casual top or sweater can worn with a dressier necklace (or brooch for that matter). It's the fun addition of jewelry that makes dressing fun again!
---
What SYSters are Saying
"Ankle pants for petites?"
Hi Leslie, I wanted to ask your opinion about ankle length pants for petites. I see that you recommend that petites wear a longer length pant (in the special "Petites and Talls" info). I do feel more comfortable in longer lengths, but with so many ankle pants on the market now, I just wondered what your advice would be. And thank you for your writings about your fitness journey...it is very motivating! Blessings, Toni
MSP HERE:
Dear Toni,
That's a great question! When you are petite, you want to visually lengthen your body as much a possible. This means a longer straight-leg pant creates a longer vertical line on your body. This will always be your best pant style. This style advice never goes out of style. However, in style right now are ankle (or cropped) pant lengths. The best way for a petite woman to wear this shorter pant length is to wear a heeled shoe in the same color as the pant-or avoid this style all together. Hope that helps!
Love, Leslie MSP
Dear Missus Smarty Pants,
Thank you for writing about exercise wear this week! You must have read my mind because I thought this would be a great topic.
These days, I go to the gym six days a week, but that's not where I started. About 4 years ago, after having a baby and being a stranger to the gym for a couple of years, I started doing aerobics 2 or 3 days a week at a church. I went to Target and bought a few tops and bottoms to get me started. I couldn't agree with you more about dressing the part. Wearing proper exercise wear in the proper fabric makes a big difference in how you feel while you're exercising.
After a year of sticking with that, I felt I was ready to join the big local health club and decided to update my exercise clothes and I thought I'd share some of the lessons I learned:
#1 – be careful wearing any color bottom other than black! I was horrified after a class when I noticed in the mirror that it looked like I had peed in my pants! Fabrics darken when they get wet, so test it out at home first!
#2 – I couldn't agree with you more on the cotton t-shirt. It looks bad, it feels bad, plus the fabric gets heavier when it's wet. I don't know how people do it.
#3 – Don't depend on the built-in bra in some tops! Again, I was horrified after a class (thankfully not the same class as #1) when I saw these two wet spots right on top of my boobs. I had depended on the built-in shelf bra and it let me down. Unless my top has foam padded cups, I always wear a sports bra (with foam padded cups) underneath. As in lesson #1, wet fabric darkens! The foam cups seem to absorbed the sweat before it reaches the fabric.
#4 – Your recommendation of the vanishing edge panties by Soma saved me from the thong! I don't worry about VPL's and they stay put, so no panties moving around where they shouldn't.
vanishing edge panties by Soma
#5 – As far as the stink goes, I do throw my sweaty gym clothes over the edge of the laundry basket when I get home to let them dry, but I do go ahead and toss them in the basket until I do my dark/color load (which could be a few days). On laundry day, I wash them all in warm water with a small amount of detergent and about ¼ cup of my homemade laundry booster (1 box washing soda + 1 box borax). I then hang them to dry. I NEVER put my expensive lycra in the dryer! I've been doing this for years and have no stink and my 3-year old Lucy clothes still look like new. My personal opinion is that people tend to use too much soap in the wash, which doesn't rinse out completely, and that is what hangs on to the smell. I only use a tablespoon of Tide for my largest loads; most of the time, I only use a teaspoon or two (in a front-loader). Adding vinegar in the softener dispenser can help rinse out all the detergent, too.
#6 – I really like my Asics and my spin classes, too! J
Thank you for this topic this week. I practically live in my gym clothes. I lay them out the night before and put them on first thing, even if it will be a while before I go to the gym, because just like you and FlyLady said, I'm ready to walk out the door, no excuses.

Speaking of, I've got to run to my class!

Lots of love for all you do, Beth in Washington