1-3-21 THIS WEEK: Exercise in Style
January 3, 2022, 8:56 am by MSP
Exercise in Style
It's a new year, and an opportunity for a fresh start. It sure can be. However, cynics often argue that these motivational messages of "getting healthy and fit" in January are nothing more than a sales pitch. Well, they have a point; you can get a fresh start on Febuary 2, or March 5th, for that matter. A fresh start can happen any time of year. However, what happens in January is, people collectively are wanting change and have a desire to make things better than they were last year; this often includes improved health.
This week: Exercise clothes that will motivate even the most timid "exercise newbie"
Looking for exercise motivation in 2022? You've come to the right place. Relax, put your feet up, and perhaps grab a cup of tea. I'm sharing my personal fitness story with you (if interested, keep reading) and well as this week's amazing article, "Exercise Style".
Here's my fitness story...
Many years ago, a new year was my reason to start living a healthier lifestyle. As a mom of three boys, I was always fatigued and trying to do it all. Does this sound familiar? As a result, my health suffered. My weight crept up over years and I suffered from addrenal fatigue. I blamed most of how I was feeling (and looking) on simply "getting older".
I struggled to be fit and healthly. Right now, I can see some of you (okay, I can't really see you) rolling your eyes, but I'm sure you're thinking "What could she possibly know about struggles with weight? MissusSmartyPants doesn't seem to have a weight problem. Well sit back, I'm going to share my fitness journey and struggles (or at least try to). If you choose not to read it, that's fine. But know either way, you are going to enjoy this week's article, "Exercise Style". It's all about fab exercise outfits based on your body type!
With fab fitness gear like this, you'll be confident enough to shake your groove thing, LOL!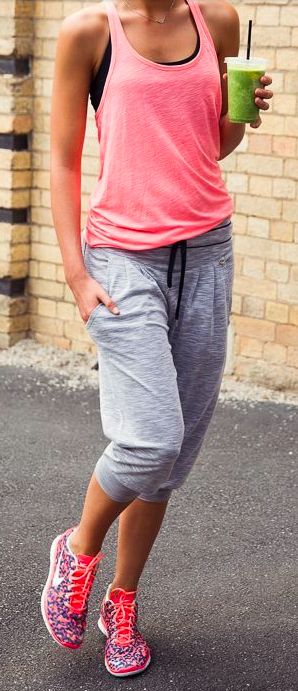 Bright sneakers and trendy workout wear will motivate you to move it in 2022!
True, I've never been obese and I don't personally know what it is like. However, I have been twenty pounds heavier than I am today and for many, many years I did not feel good about my body. I could not accept it, nor love it like I knew I should. This is a hard topic to talk about since I'm the sort of person that "holds my cards pretty close to the vest". But, with this week's topic about exercise clothes and what-to-wear to the gym...well, I feel a need to share my personal story because I've been in that ugly place of not loving my body or liking how it looks.
I've been a gym-goer for the last 16+ years. For about the first ten years (that's a lot of years) I just went through the motions in order to "keep my weight in check". Sure, I'd find a class here or there I kinda liked and I'd have a small amount of success where I'd actually drop a few pounds...only to have the weight creep back on my hips. This pattern of weight loss/weight gain continued for years.
I knew how to dress my bottom-heavy shape to mininize and balance it. Dressing for my body type definitely helped! However, it wasn't until I reached a "monumental" birthday (a dozen years back) and was diagnosed with positive antibodies for Hasimoto's disease that I knew I had to STOP playing the inflicted martyr. I had to seriously "own it" and take better care of myself. I had to change; and that required me to DO something different. I needed to be stronger than my excuses! I committed to exercise 3-4 times a week and eat a cleaner diet, end of story. These changes were not a punishment! Oh no, these changes would help me feel better about myself-from the inside out (and put this disease in remission). I might also get off this excess weight. It worked. An attitude adjustment of putting myself first and "owning my health" made all the difference in the world. Also, finding a form of fitness I loved made it fun and helped me keep my fitness routine-and now it's a lifestyle.
Find a form of exercise you love.
For me, I love cycling. Cycling is still part of my weekly routine (indoors or out)!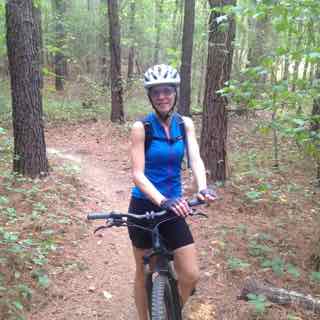 I was ready for change. I looked at every aspect of my life. I examined my diet (cleaned it up even more) and researched my health concerns so I could address them responsibly, and I got even more serious about exercising. For years I'd been attending 2-3 weekly spin classes plus doing free weights. I found I was motivated by the powerful music in spin class and always felt challenged by this form of exercise. Wanting to keep this positive trend going, I became a Certified Spinning Instructor! Now, each week I share my love for cycling and hope I motivate others to live a healthy lifestyle as well.
By finding what felt right to ME (and lots of years of trying to figure it out) I finally took responsibility for ME. That was my turning point. (I say all this to help you find your own unique path to a healthier lifestyle, if you are still searching). I can now say I feel comfortable in my own skin...and that's what it's all about...feeling good about being YOU!
Don't judge me because you think I am too slim or too "perfect" or that I don't wear enough makeup, or you don't like my haircolor or hairstyle (or whatever else, yeah I've heard all these things before). It really doesn't matter. It's time we stop the judgements and support each other. Find your reason or your "why" will help you get there.
Together, as women, we can be a powerful force of encouragement for each other. We can inspire each other to find our strengths-whatever they may be. Please understand, I came from a place of not liking what I saw in the mirror for many, many years (I know many of you can relate). It wasn't until I took full responsibility for ME that I began to love myself! Perhaps finding out I had an auto-immune disease...was actually my blessing? I think it was.
Knowing I have live with Hashmotos and keep it at bay so that I can feel well and function normally pushed me to make changes. Hasimoto's very well may not be my downfall, but actually in a strange way... my blessing. I had two choices: fall apart and let it get the best of me...OR rise up and fight back! I choose the later. How about you?
This week, discover your best figure-flattering workout wear. Remember, it's not about the "weight loss" (although this is what happens in the process)...It's more about being HEALTHY, and engaging your body in LOVING MOVEMENT. 2 months from now you'll be glad you started a new healthy routine.
Let's love and nurture our bodies (the only ones we have) and fall in love with them again in 2022.
Love, Leslie MSP
Get 2022 off to a fabulous start! Join MissusSmartyPants today!
---
MSP's Style Resolutions
Wow! It's my 17th year of blogging...
I can't believe I've been at it this long <grin>. Clearly, when something is fun-it's not work, it's a passion!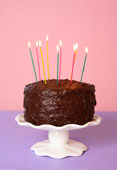 ---
MSP's Weekly Style Mission
This week's Style Mission: Wear two (or more) unrelated colors and create a "pulled together" outfit.

Wearing two (or more) colors that don't necessarily go together can be hard to do...
Here are 4 ways to do it:

1. Wear accessories that are ALL the same color. For example, my husband and I went out to dinner on Saturday. I wore a white fitted button-down blouse and dark gray dress slacks (not too exciting, right?). To pull the look all together, I ADDED a big black stone medallion necklace and black heeled boots. The two black accessories pulled the unrelated colors together. To add some excitement and a 'splash of color' I carried a RED handbag.

2. Wear accessories with BOTH colors in them. For example, say you have a moss green pant and a textured blouse in a "bricky" red color that you want to wear together (these colors aren't related—but opposite). Bring them together with a scarf (or showy jewelry) that has both colors in them.

3. Mix unusual colors (and unrelated ones) with unique jewelry pieces and scarves ...you will get a look that is quite chic!

4. Another trick is to match your hair color to your accessories. So, if you have black hair—wear black accessories, blonde hair wear bronze (or tan) shoes and carry a bronze (or tan) purse, etc. The common color "pulls together" your style in a very stylish way!

Love, Leslie MSP
P.S. Try one or all four of these "color" ideas this week!
To get the look right...Repeat the color of your accessories...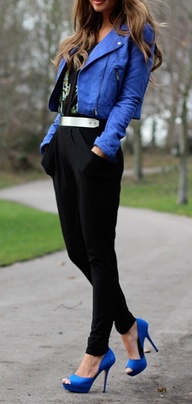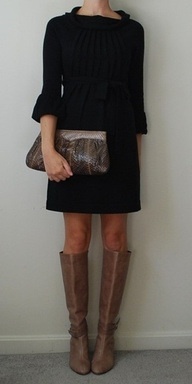 ---
What SYSters are Saying
"Stylish at any age"....
Hello Leslie.
I wanted to say I have nothing but admiration for you. You show us how to be stylish at any age. Who says grandmas can't be adventurous in their style?! I love your chic styled outfits and you've earned a hearty round of applause from me.
I am a longtime subscriber and I also want to thank you for the excellent advice, inspiration and confidence your newsletters have given me over the years. I may not have the perfect body but you have helped me accept and feel good about the body I do have.
Thank you for your work and blessings to you in the New Year.
Deb
HELLO MSP,


Here's a story I'd like to share with you. I while back I was at a convention and brought with me to wear one casual night a green floral silky tank top, white jeans and metallic gold sandals. 
I wore it last summer to a high school reunion and thought I looked pretty good. 

Well I have lost a few pounds on Weight Watchers and I didn't think it would affect the fit of my top, so I didn't try things on ahead of time and just tossed them in the suitcase. The tank top was way too huge and my bra was hanging out. (I know the young girls don't mind that, but I'm in my 40s and even the nicest bra was just too revealing.)


I was stuck in a hotel with a limited number of clothes. I thought to myself, "What would Missus Smarty Pants do?" So I decided to try layering. I had a plain gray short sleeved t-shirt that I put under the silk tank top. And it worked! I worried the gray tee would be much too casual for the rest of the outfit but it came together nicely.


Thanks for being my inspiration and helping me see outside the box! This situation and MissusSmartyPants helped me bridge my boring wardrobe into something so much better! Nancy