12-16-21 How I Wore a Brooch This Week...
December 16, 2021, 9:34 am by MSP
It's been pretty warm here in the south (lucky us), yet I wanted to feel a little festive.
The simple addition of a brooch made my wrap sweater and skirt look special and pulled together.
Wouldn't you know it...I got a few nice comments from a couple of ladies that loved my brooch and thought it was a perfect accent.
Brooches are perfect for any outfit. Add one to a sweater, keep a scarf in place, add one to your handbag, winter hat....you get the idea. Dressy or casual...wear a brooch!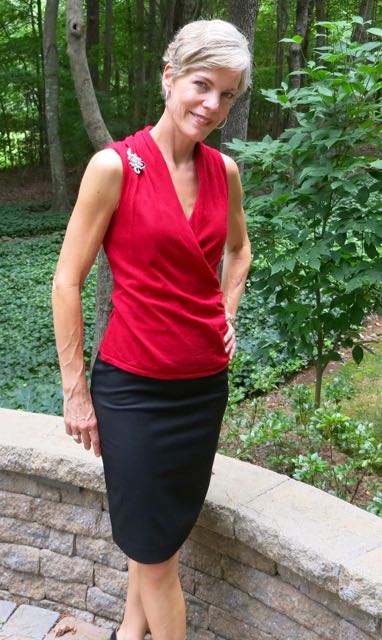 Wearing a brooch like this is good because it brings atttention upward. If you are petite, even better, wear your brooch high up on your shoulder. Widen your narrow shoulders, by wearing your brooch wide out to your shoulder line.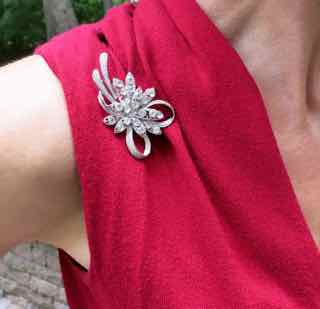 How are you going to wear a brooch? Of course you can pin a brooch onto your shirt or jacket and look instantly chic.
However, I encourage you to think "out of the box". How else can you wear a brooch? Pinned on a necklace? Holding a scarf in place (so it doesn't move)? Or, how about pinned on a skinny belt at your waist? The options are unlimited!
Get style advice specific for your body type. Sign up for a MSP Personal Profile style membership!