12-27-21 THIS WEEK: What to Buy at the January Sales
December 27, 2021, 12:47 pm by MSP
You are probably still in "post-holiday" mode (slowly getting back to your regularly scheduled life). I'd also venture to guess that you are not looking to spend any more money. Plus one other thing, you might be wondering why I'm talking about spring wardrobes!
The fact is: you can SAVE some serious money on your wardrobe right now. It's January and the end-of-season sales are just beginning! It's smart to buy basics that you can wear now, plus all the way into the spring. Spend a little, save a lot--it's a saavy strategy for wardrobe planning.
When it comes to wardrobe planning; sometimes you need to spend money in order to save money. This is the time of year to plan your core wardrobe and at MissusSmartyPants.com we have the "must-have basics" list for you!
To have a better wardrobe (more outfit possibilities) you need to PLAN a better wardrobe. Shop with a purpose-shop with this LIST, and you'll look stylish now, and all the way into spring.
Find out what to buy at the January sales.
This week's list will help you save BIG while creating more stylish looks!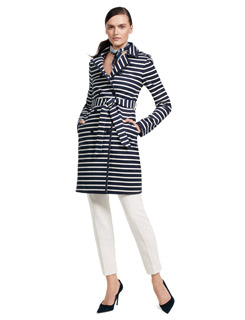 Save the most by purchasing basics at the "end-of-the season" sales. This is the time of year when store merchandise is drastically reduced to make room for the new spring clothes. Make it easy-remember: the "two J's" ( January and July). These are the two months of the year that offer the best purchasing power on clothing.
Of course we aren't thinking about spring right now since we are still bundled-up in winter scarves; but with some advanced planning (or shall I say clearance shopping?) we can refresh our wardrobes-and saving money!
Get a jump start on your spring wardrobe...spend less in the long run.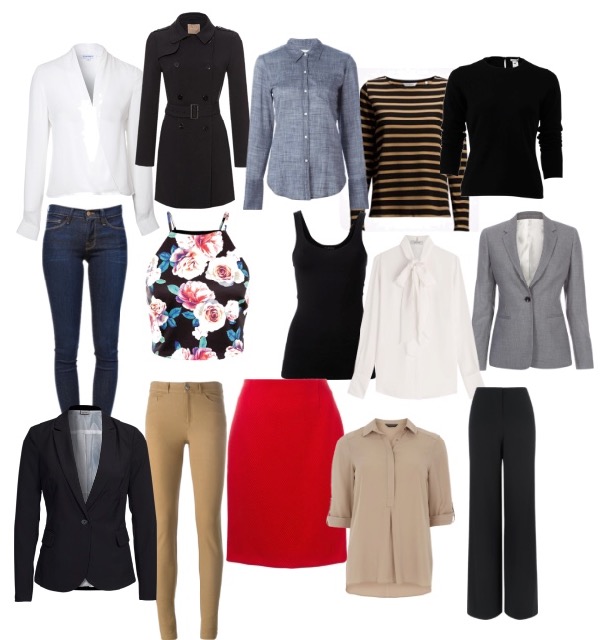 This week: the LIST of what to buy now at the end-of-season (January) sales. Use this list and outfit suggestions of how to wear these basics to plan your wardrobe now (for late winter) and into the spring.
Love, Leslie MSP
Get "What to Buy Now for Spring". It's the best way start 2022! Order your MSP Personal Profile today!
---
MSP's Weekly Style Mission
This week's Style Mission is to wear a brooch!
Brooches are oh-so fun to wear! Talk about a conversation starter...a pretty brooch will get you lots of attention (so be prepared).
Dress backwards. Here's how to "dress backwards". One day this week, create an outfit around the brooch you want to wear. I call this 'dressing backwards'...because instead of planning the outfit first---THEN accessorizing; START by selecting your brooch first (or any unique accessory if you don't own a brooch) THEN plan what you are going to wear along with your brooch. In other words, start with a brooch then choose what you'll wear with it that day.
THIS WEEK: Pin on a brooch to spark your creativity...
Wear it on a jacket, hold together a sweater, wear it in your hair. How else might you wear a brooch?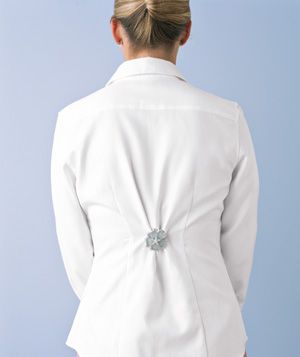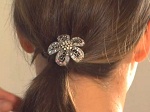 Get creative...think out of the box! You can wear a brooch so many ways. For example, wear it on your denim jacket (one of my favorite ways), perch it up high on your shoulder, on a hat, at your bust on your shirt or sweater, pinned onto a neck scarf, in your hair (either pinned to a hair tie OR on a headband), or even pinned onto your handbag.
Q: How are you going to wear a brooch? I'd love to hear from you!
...write to me at: missusmsp@windstream.net
Love, Leslie MSP
---
What SYSters are Saying
Dear MSP and crew

I just wanted to write and thank you for your lessons, I just realised yesterday what a difference they have made. Last week I had to drive to town for a doctor's appointment, and because it all went quickly at the hospital I decided to go on to the centre and have a look in a shop I like, to see if there was anything worthwhile for me in the sales. Before MSP I would probably have hesitated, because the sales lady in this shop is very competent but rather pushy, and in the past I have come back with things 'sold' to me that in the end I didn't really like and didn't wear.
Not so this time! I knew I was after some basics, and they should be things I would also be willing to buy at full price. I know I'm a body type C and a winter. I confidently declined the sales lady's suggestion of maroon and beige trousers. I picked a lovely pair of black velvety trousers which fit me perfectly, added a simple top in pearl grey and the same top in bright red, and a nice belt. I then asked the lady whether she could suggest a scarf from the sales rack that would go well with all this - which she did brilliantly - and when I put it all together I was so proud of my achievement! I realised every piece could be worn at least three ways with pieces I already own, the fit was correct, every item was discounted and this bright scarf made my day!
I have always dreaded shopping (I usually stay home and sew), but no longer. Now I'm going to play 'dress-up' with my new pieces and wear that red top tomorrow.

Many thanks indeed from Anna in France