12-20-21 THIS WEEK: Wear This, Not That
December 20, 2021, 1:44 pm by MSP
Sassy and stylish! Isn't that how you'd like to be described (regardless of your age, height, size, shape, etc.)??? This WILL happen when you know which styles work for your body, and which ones don't. It's that simple.
This week's article "Wear This, Not That" explains what to look for in regards to fit for your body's shape!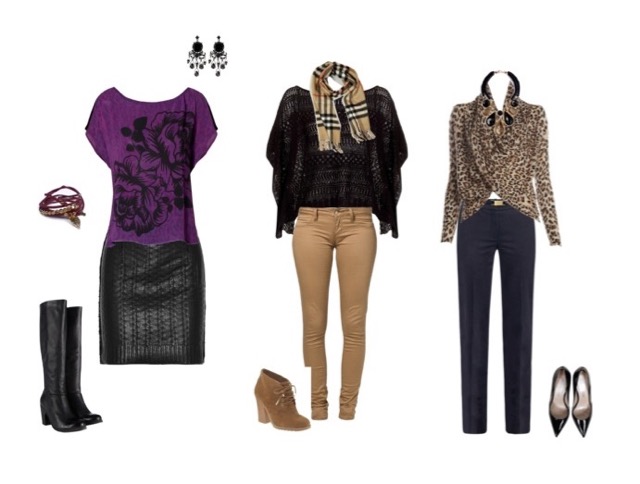 Alter, alter, alter. Sometimes correct fit requires an alteration--or two. It's also true that some women require more alterations than others. This is especially true if you are very tall, petite, or your body shape is very 'specialized'. Failure to get the needed alterations makes you look sloppy --so why would you not pay for an alteration that will make you look fabulous? Men don't hesitate to have their pants hemmed, or sleeves length altered--why not you?
Don't settle. The truth: for years women have been sold a fake bill of goods. We settle for less than good fit because we believe "ready to wear clothing" really is ready-to-wear. We believe clothes should fit us right off the rack! We end up settling for a less than perfect fit. Why "make do" with a tight waistband or pants too short and never feel quite right in your clothes? Even worse, we feel there is something wrong with us. Ill-fitting garments makes us feel our body is not right--when in fact, it's the clothes that are not right!
This week's Personal Profiles will highlight proper garment fit. Stop guessing or wondering how clothes should fit you. See examples of correct fit this week. But first, start by letting go of those old clothes (still inside your closet) that don't fit you right. It's time to build a wardrobe that make you feel (and look) like a million bucks!
With a Personal Profile learn about proper fit and look better than you have in years!
---
MSP's Weekly Style Mission
This week's Style Mission is to get in your closet and "mix things up"!
There's nothing to buy–just use your creativity and mix up your clothes until you make a new outfit!

Set aside 15 minutes to mix-up your clothes & accessories. This "mixing" helps create new ways to wear the same things.

For example: try on a jacket you always wear with the same pants, instead mix the jacket with your printed skirt—then, add a long strand necklace that never gets worn—voila! You've got a new outfit!
(Try all new creations on in front of a full-length mirror to see if they work prior to running out the door). I recommend doing this exercise the night before when you set out your clothes for the next day.


With a little clever forethought... you'll make new outfits from the clothes you already own.
It only takes a little time and your creativity... (jazzy music & a glass of wine might also help, LOL).
Happy wardrobe creating!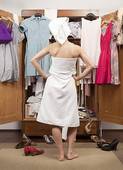 Love, Leslie MSP
---
What SYSters are Saying

Hi Leslie,

I just wanted to thank you for everything you've taught me. I've been a subscriber for 6 months and have learned so much. I just can't believe it. Everything you said is true. Which by the way, it's very difficult to find a "product" that is worth its value such as yours. I'm a type A and I was skeptical how much you could help me. After all I was thin enough to wear pretty much anything I wanted, right? Well, that's partly true. I could wear anything but did I feel and look great? No, I didn't and now I certainly do.

I got my hair cut per your suggestion for a square face and have even changed my hair color to reflect my "new" autumn coloring. I particularly also love your suggestion of buying the things I love. I recently came back from a vacation and gained a few pounds. My first instinct was to grab something baggy but I thought no, MSP says put on something that will make me feel beautiful.

When I feel beautiful I take better care of my self. I'm back to watching what I am eating and know I would have hated myself for gaining the weight I did (about 7 lbs) but you know I don't feel that way today. I know that if I continue to take care of myself the extra weight will come off and I can still feel pretty until it does.

Your system is so much more than looking good on the outside. It's about feeling good on the inside. Something that is finally happening at this age and this weight. Who would have thought? You have been so helpful and I am so grateful for everything I have learned.

Again, I want to express how rare I find a product that is really worth its value. If anyone out there is debating on whether to use this service, please do it. I have saved money, feel wonderful, and look beautiful. I have more than enough clothes to wear and for once feel that I have and am enough. 

Leslie, you're the best.

Love, Joy