11-29-21 THIS WEEK: Revisiting Your Classics
November 29, 2021, 12:34 pm by MSP
Revisiting Your Classics
"Why are you so dressed up?" I look down at my outfit and said, "I'm not dressed up; I'm just wearing jeans and a t-shirt."
"No. You look really nice. Are you going somewhere?"
This is a conversation I have often, even though I'm wearing jeans and a t-shirt (or a sweater). So, why do people think I'm dressed for something special when I'm usually going to only run a few errands? The answer is, because of how I'm using of my classics.
Do you want to look chic-even on casual days? Do you want to appear timeless with a touch of sophistication? If so, you will enjoy this week's article, "Revisit Your Classics".
You've seen this woman before. She's sophisticated, and always looks dressed nicely with somewhere to go…even in a pair of jeans and a tee. Her classic (minimalist) style reflects everything about her.
A classic woman is fuss-free. Classic style is universally appealing, and yet, not overly embellished. A classic look is timeless, and you have pieces in your wardrobe from decades ago, but no one would guess it. People often ask why you are so dressed so nice, even if you are in a t-shirt and jeans. Your classic (minimalist) style is a valuable asset to your lifestyle. For you, a capsule wardrobe isn't a new concept-it's what you've always been doing because it saves you time and money.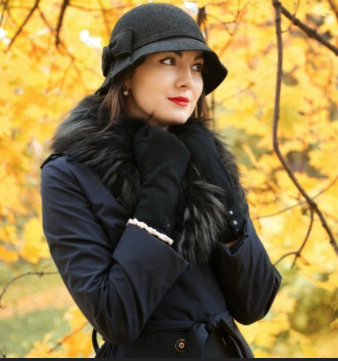 This week, see how to put together a decent wardrobe with fewer pieces, yet more style. Find out what classics you need (and how to wear them) for a timeless look.
Get "Revisit Your Classics" with a MSP Membership!
---
MSP's Weekly Style Mission
STYLE MISSION: Mix it up!

Dear SYSters,
By organizing your closet, you'll probably create quite a mess. But it's okay, don't worry. Why? Because by cleaning out your clutter, you will rediscover clothes and accessories you've probably forgotten about. This allows you to see what you have in a new light. You can put together some new combinations with this re-discovered pieces.
Pick a garment, then select an accessory OR start with the accessory, then create an outfit just for it! Think out of the box. Mix fashion and expensive jewelry together for a unique look OR mix classic clothes with trendy accessories...you get the idea~
Why not layer several necklaces for a unique look?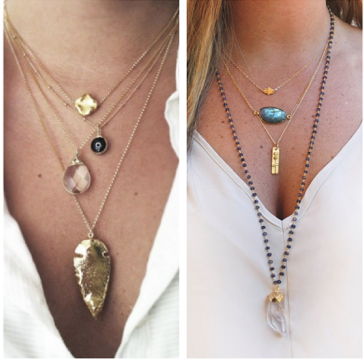 STYLE TIP: Record your stylish outfits! Go old-school by using 3x5 notecards (and keep them in your Style File). Or another option is to take photos using your phone to keep track of new looks you create. This "outfit cheat sheet" will help you on mornings when you are short on time.
Love, Leslie MSP
---
Dear Leslie...
Leslie, Hi! I am a "B" petite,48yo, barely 5'0" and 135lbs-and a 32G. After years of back pain, I am having breast reduction surgery on Dec. 9th. It will be a couple of months before the swelling goes down, but I have absolutely NO idea how I'm supposed to dress a C cup body instead G. I am so excited to be able to try a button down shirt, crew neck,..and gasp..even a turtleneck?! Anyway, I need help! What suggestions do you have or any previous articles regarding this. Thanks in advance. Sheila
MSP HERE: Wow. You are about to undergo quite a transformation in your silhouette. You will find so many tops fit you better (like all the tops you listed above). Check out your shopping guides in your Personal Profile and find out what you love best.
Love, Leslie MSP
From the MSP Style Forum:
I have never understood if we are to keep the same accent colors year after year or if it is better to switch them up within our seasonal palatte. I am an E body shape, older and a winter. I used to be into deep purples and then various blues. Last year or so, I got into burgandy as well. But all of these accent colors go together. Are we supposed to choose a new accent color each year, each decade, or are we supposed to keep the same one or 2 forever for things like scarves, shoes, handbags.
HOW WOULD YOU ANSWER THIS? Check out the Style Forum and see if you agree with this answer...