11-18-21 What to Wear to Thanksgiving Dinner
November 18, 2021, 9:52 am by MSP
What to Wear for Thanksgiving Dinner
Need a few ideas to inspire your Thanksgiving dinner outfit?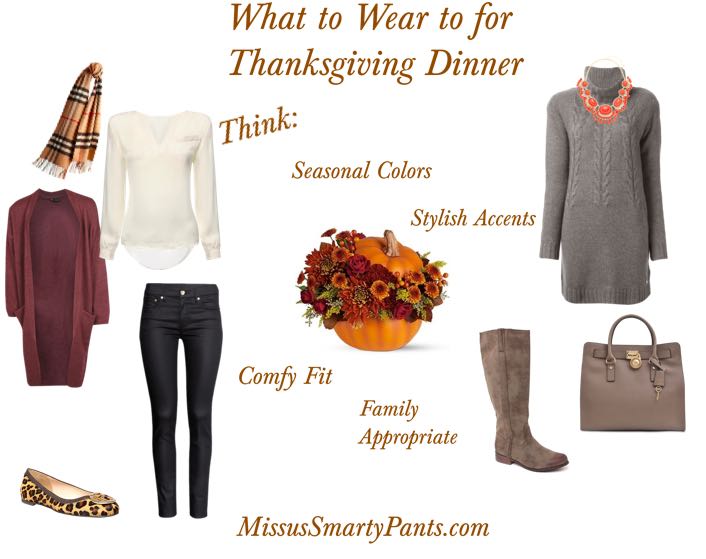 You'll want to wear something that is...
1. In seasonal colors
2. Family appropriate
3. Contains 1 accent piece
4. Is definitely comfy!
Need more outfit suggestions?
Order your MissusSmartyPants Personal Profile for suggestions based on your body type!
Happy Thanksgiving & Family Blessings to all!
Love, Leslie MSP