11-8-21 THIS WEEK: Bundle Up In Style
November 8, 2021, 1:48 pm by MSP
The temperature is dropping and there is a chill in the air. It's time to bundle up in style. Add a warm (and stylish) winter coat or jacket to keep the cold winter chill away.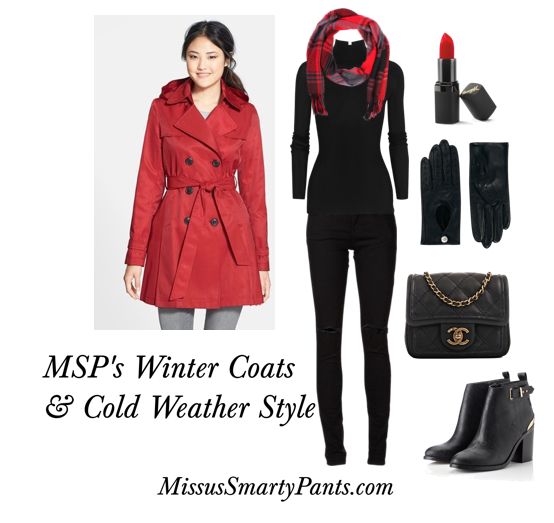 Here in the south, the need for a heavy winter coat only lasts for a few months. However, in northern climates, the need for a winter coat may include several ultra-warm ones that will be worn into the early spring.
What winter coat (or cold-weather jacket) will you be wearing? Will it be last year's, or do you need a new one? If it is last year's coat...is this coat flattering for your body type? If you need help deciphering the winter coat (and jacket) trends this year, Thursday's article is for you. It is all about the right jacket or winter coat style for each body type and dressing issue.
Whether you want a stylish new jacket or need a warm winter coat...this week you'll find your best styles!
On-trend this season are classic black and bright colors. Most outerwear is in sleek silhouettes that skim the body...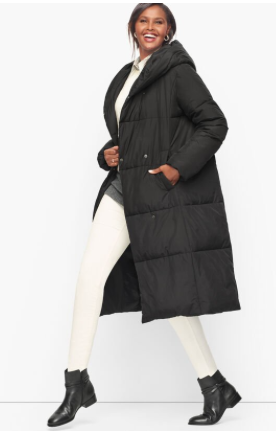 Talbots Long Alternative Down Puffer Coat (xs-xl)
Since a winter coat is an investment (not an impulse buy) you'll want to get the most bang for your buck. You'll want to invest in a winter coat that flatters your body type and in a color that is attractive on you. You'll want to take certain precautions when it comes to areas of fit in the shoulders, and with the selection of fabrics you choose as well as your jacket/coat length. A little of style information now, will make your coat investment pay off for years to come!

Your winter coat is the first thing people see! In the winter, you rely on your coat (often daily) to make a good first impression. What type of impression does it give off? Does your coat say you are well put-together, or does it say worn-out and tired? It certainly protects you from the elements, but it also can give off a good first impression.

Don't think a coat is just something you wear over everything when it's cold out. How it looks matters too! Think about your body shape when selecting a winter coat you will wear all season long. Is your shape curvy or straight, is your bust full or small? Are you slender and tall? Perhaps you are petite. There are particular styles that are best for all of these shapes and dressing issues!

This Thursday, get "Bundle Up in Style" the winter coat (and jacket) fit guide to help you find your best fit (and style)!

Gain style confidence with a MSP Personal Profile!
---
MSP's Weekly Style Mission
This week: Forget the fashion rules!
Are you currently in a style rut? Want to renew your wardrobe and perhaps give yourself a "younger" looking vibe? Well then, forget the "old" fashion rules and try something new this week.
Remember these "rules"? Match your shoes to your handbag. How about wearing eye shadow the same color as the shirt or the dress? Dated! How about not wearing white after Labor Day? Or, never wearing brown and black together. Let's forget these outdated so-called rules! They no longer apply.
DO follow the fit guidelines for your body type but remember:
"You don't have to color inside the lines to have a pretty picture". Style is the same way.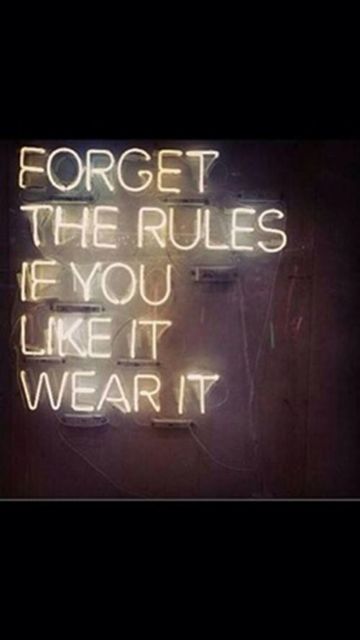 This week forget the "rules": un-match your handbag with your shoes. Instead, choose a bright colored handbag.
Wear a neutral eye shadow that compliments your eye color or learn how to apply makeup in a more youthful way (tip: less is more).
Wear white because you want to wear it and the fabric (like thicker twill) is fine for any season.
Mix browns and blacks together by adding a touch of animal print with any of your accessories.
Add a skinny belt over your top because it would look extra cute OR wear a new accessory and make it something BOLD!!!

How are you going to break-free of the fashion rules and Show Your Style (SYSter)?

Love, Leslie MSP
---
What SYSters are Saying
Dear MSP,


I recently had you ID me and I'm having the most fun re-looking at my shopping habits, doing the closet purge and shopping for new stuff that looks fabulous! I have lost 27 lbs and just hit my weight loss goal and my goal to wear a size 10 pants so this was my gift to myself to join MSP and it's been so much fun! 

As soon as I joined I went and printed out the archives and devoured what you said, especially about the perfect jeans because I am a very casual person.
Here's my funny story--

My daughter came with me on a recent shopping excursion. I was just wanting to look and try on some things to see if MSP really knew what she was talking about! There on the sale rack was a pair of Sz. 10 Liz Claiborne jeans! I've always loved her clothes and they've always fit me well. I went to the dressing room, and as I zipped them up easily, I was ecstatic! They were so cute! I looked so thin!....until I checked my rear in the mirror! The pockets were high and outside-- a sure MSP clue that your butt will look big and a MSP No-no for jeans that look great! My 16 year old daughter was there in the dressing room with me and I said, "Lauren, I love these jeans from the front, but I don't like how they fit in the back." Very seriously she said, "They make your butt look big, Mom!" Out of the mouth of babes! Being new to MSP, I probably would have rationalized that with the smaller size, they still looked okay, and they were such a bargain, but instead I joyfully put them back on the rack and I'll keep looking for what MSP says is right for me! You are the Know-it-all of Style!


At Weight Watchers when I hit my goal and went to the front of the room for my award, our leader said, "Doesn't Kim look great and look at her cute clothes!" Thanks to MSP, I was wearing basic black slacks and a tan body skimming sweater with a V neck and lace trim! I told my leader about MSP and she might have me talk to the whole group about you at an upcoming meeting!


One last thing--BMSP (Before MSP) I had bought a cute skirt from Walmart. I thought I had something to wear with it, but when I got it home, I didn't like how it looked (the boxy style of that shirt went out in the Purge!) But the skirt was cute and my style, so I kept it. Later I was walking through a store and there was a lovely blouse that I suddenly realized looked like the style in my MSP profile, but it was lacy and ruffly and I never would have tried it on normally, but I decided to give it a try. It was fabulous! I took it home, put it with the skirt and I looked great! I wore it to church on Sunday and you wouldn't believe the compliments I got! ...Or maybe you would! 

I am having so much fun and I, too, am saving money on stuff I would have bought and then let hang in my closet because it wasn't right!
I think MSP is a girl's best friend and the biggest bargain on the web!

 Thank you!


With adoration,

Kim


MSP HERE: Dear Kim,
I'm glad your MSP Personal Profile has helped you find your most flattering styles and not settle for less than fabulous! The MSP program is a great way to rediscover your style--it's what MSP is all about.

Dressing well for your body type, especially since the weight loss and lifestyle change (which I know is taught through the Weight Watchers program) can give you such a confidence booster! The feeling is something that you need to experience for yourself-- and it is such a great gift to give to yourself.

I love hearing that you are having fun with your style and saving money at the same time!

Love, Leslie MSP

P.S. Jump right in today! No need to WAIT until you reach your weight loss goal. The MSP program will encourage you along the way and we'll even change your body type when needed for free!