11-1-21 THIS WEEK: Fall Fashion Fixes
November 1, 2021, 1:52 pm by MSP
Dear SYSters,
The beginning of every season MissusSmartyPants.com gets overwhelmed with emails.
So many questions. Questions range from: how to wear tights with skirts and dresses, how to choose the right color of tights based on shoes, choosing the right length of winter jackets and coats... and so much more!
Of course, we are happy to help a SYSter in need, but our inbox backs up as quickly as we answer each email. We decided the smarter thing to do would be to answer ALL style questions at one time. Yes, it's a brilliant idea.
ALL of your fall questions will be answererd in this week's article "Fall Fashion Fixes".
Find out how to select the right hosiery for your fall shoes or boots, how to add in this season's fashion trends and colors...and much more!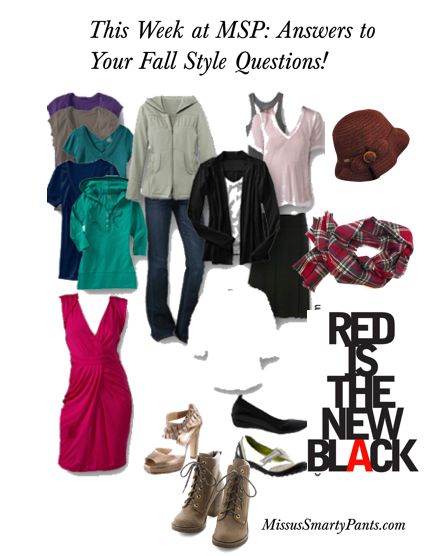 Here's one email, for example, answered:
Dear Missus Smarty Pants,

I have a question about chambray shirts. I noticed that they are blue (in essence, jeans colored) and since I am a Spring Season, should I wear that color? Do they come in other colors as well? I would love some tips on how to wear them since they look pretty stylish. What suggestions do you have?

Thanks, Janet
MSP HERE:
Dear Janet,
A chambray shirt is a fab classic for every woman's wardrobe. It's a must-have essential for many because of its versatility and unique layering ability.
You can wear a chambray shirt with, well, just about anything. Wear it with dark or distressed jeans, under a bright red v-neck sweater, with a long pencil skirt (tucked in), over a dress (belted) or, you can open it up like a cardigan and wear it as a top layer with a striped tee underneath-for a weekend chic look. Really, the ways to wear a chambray shirt are endless!
In regards to the color, a chambray shirt (a work-inspired button-down) comes in many tones of blue. From very light (washed out) blue to cornflower blue, to dark denim...and every shade in-between. The Spring color palette can (and should) wear blue! The key is to find the shade that looks pleasing on you. You may find you need a deeper blue than what is most common for chambray shirts. Keep looking and find your favorite shade.
Here are 3 examples of how you can wear a chambray shirt...
_Match it up with a warm camel jacket
_Add a sparkly statement necklace
_Wear it with a navy cardigan and striped A-line (or pencil) skirt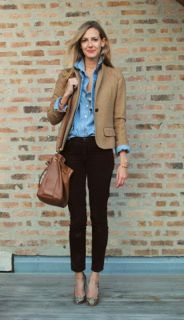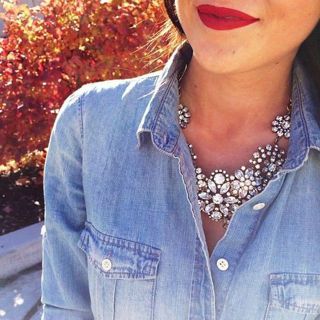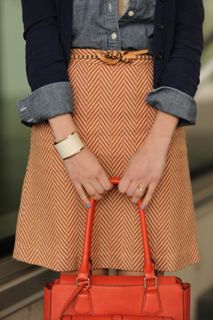 Do you have a fall dressing dilemma (or two) you would like answered?
For example, now the weather is finally cold enough to wear your new fall sweater; what should you wear it with? How can you layer your sweater, and what colors are best? Should you wear a necklace, or not...etc. These perplexing questions often go unanswered when you stand in front of your closet mirror. Relax. MissusSmartyPants is here to share the answers to YOUR style questions.
This is more than just a weekly article; it's a useful tool you can use all season long!
Order your MSP Personal Profile & get this week's "Fall Fashion Fixes"
---
MSP's Weekly Style Mission
This week's Style Mission: take a good look at yourself wearing a turtleneck.
Are they flattering on you--or not really? Now before you come un-glued and start writing me nasty emails ... NO, I'm not telling you not to wear them (I still wear them)---I'm just asking you to evaluate the FIT of your turtlenecks in your closet. Is your neck too short? Is the fit boxy?
A boxy turtleneck does NOT enhance your shape (even though you have cute smile)!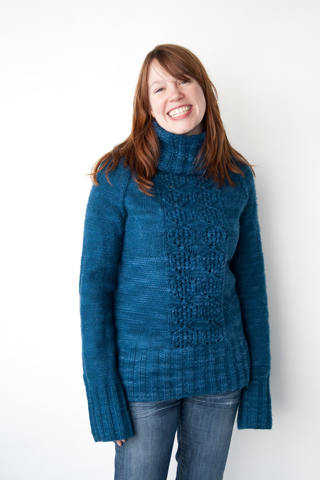 This week, take a look at the fit your turtlenecks.
Keep in mind, turtlenecks can cut you off at the neck, give you a uni-booby look (especially if you have a large bust) and make you look boxy and shapeless. However, not all turtlenecks are fashion faux pas...today's turtlenecks (besides keeping your neck warm) can be quite stylish!
Wear a long necklace with your lightweight turtleneck-it adds a flattering vertical line to your upper body...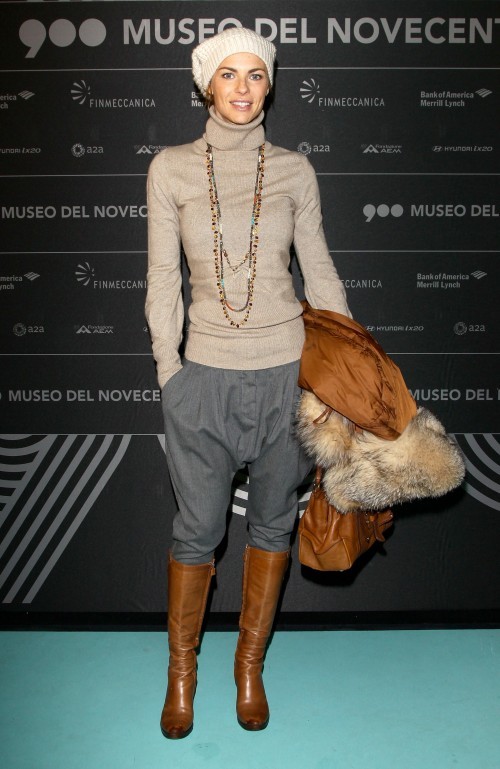 Share how YOU wear turtleneck sweaters at MissusSmartyPants Facebook fan page.

Love, Leslie MSP
---
What SYSters are Saying
Dear Missus,
Help! I'm a fairly new Syster but I'm hoping you can tell me what to do in this sticky situation.

About a year ago my mother in law gave me a couple of hand-me-down clothes. Several of the items I liked and wore often. Since then she gives me clothes every now and then and I appreciate the thought since we are on a tight budget. But the problem is I don't like the styles or colors except the first 2 items she gave me. I'm not her size and I now know thanks to you, most of the colors aren't right for me either. How do I say no to her kindness?

Please help a syster in need! Susanna

MSP HERE: Dear Susanna,

It certainly is nice of your MIL to think of you. Remember, she is trying to be helpful and she thinks that she is.

However, it is up to you to let her know that her hand-me-downs do not work for you. Be kind but honest and tell her how much you appreciate her trying to help.

Mother-in-laws need to be told straight out how you feel about things—but always in a kind way. They should in turn respect what you say and leave it at that.

Good luck! Love, Leslie MSP

P.S. (I'm a MIL three times, so I hope I've got this right!) Anyone have other suggestions for Susanna? Email us your thoughts.